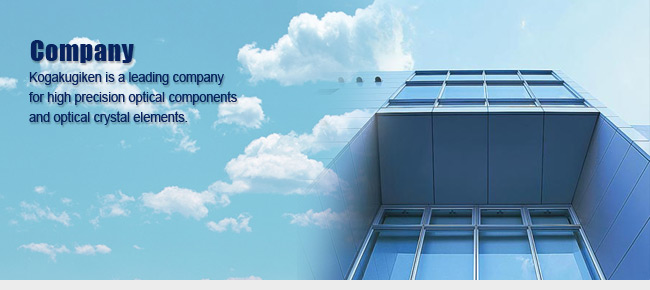 In 1978, Kogakugiken Corp. was established by Mr. Yukikatsu Okada, President & CEO.
Kogakugiken Corp. is a leading company for high precision optical components and trial processing.
Specializes in developing and manufacturing of waveplates, polarizers, various crystal products and advanced devices for solid state lasers, optical systems and other applications.
The head office and the R&D center are located in Atsugi, Kanagawa, Japan.
Since establishment 1978, Kogakugiken has been awarded so many kinds of awards such as
The Small And Medium Enterprise, New Technology · New Product Award by The Resona Foundation
The KANAGAWA Prefecture Industrial Technology Development Grand Award twice
The Monodzukuri Nippon Grand Award by The Ministry of Economy, Trade and Industry The Laser Industry Encouragement Award by The Laser Society of Japan

135 Nurumizu, Atsugi-shi, Kanagawa
P.O.243-0033, Japan

TEL +81-46-224-2555
FAX +81-46-224-8007

260-28 Hase, Atsugi-shi, Kanagawa
P.O.243-0036, Japan