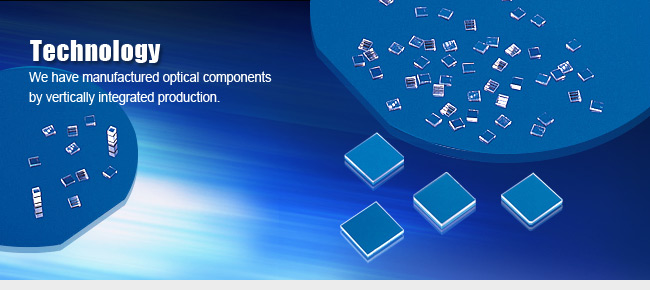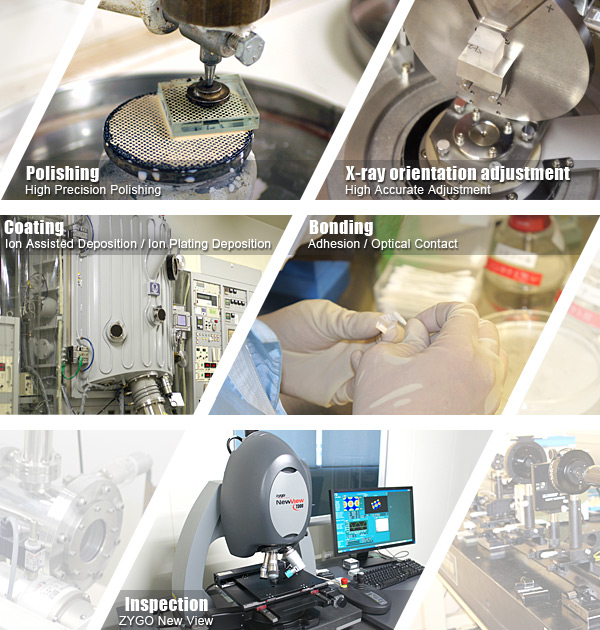 *We have humidity auto-controlled polishing room for processing CLBO.
*The cleaning for UV components are also available.
*For stable production, we have strict qualifying system and training system under periodical examination.
*For traceability, we have measured specifications at each process and have kept the processing records.
Also, special measuring data are available upon requests.