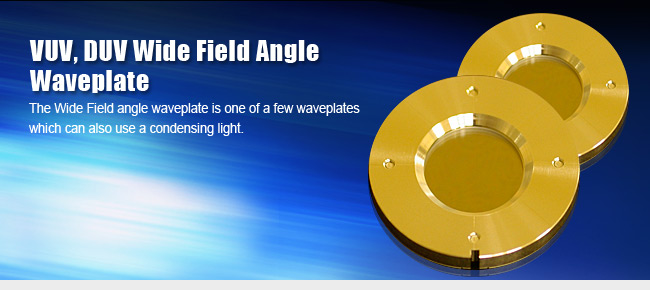 Generally, a waveplate has a bigger phase difference change by incidence angle change, so that the wavelength to be used becomes short.
In DUV and VUV region, it has very large dependence of incidence angle.
The Wide Field Angle Waveplate is a optical element which solves the above-mentioned problem.
A basic structure of the Wide Field Angle waveleplate consists of a "wavelplate" and a "compensating plate" which compensates only incidence angle dependence, as shown in a figure.
Although the "waveplate" is usually manufactured with a zero order double plate, it can be manufactured also with a multi-order waveplate.
The Wide Field angle Waveplate is assembled as one element combining the "waveplate" and the "compensating plate."
It is possible to assembly of each crystal plates by optical contact or an air-space.
When using weak intensity light, an optical contact type is recommended.
This product is manufactured with custom made. Please inform us a required specifications (wavelength range, Retardation, C.A.,Size, Air-Space Type or Optical contact Type, etc.).
This Product is avail to VIS~IR region light not only UV region light.
Retardation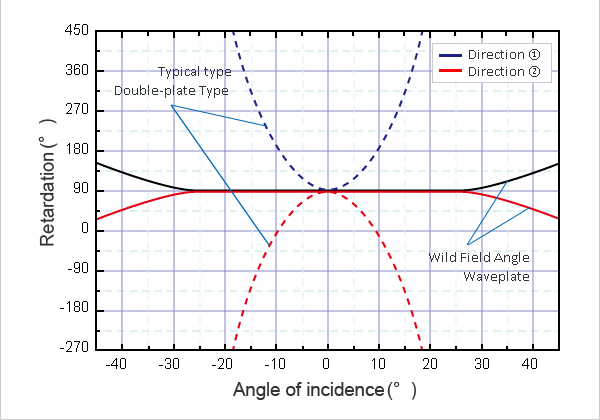 Schematic diagram of VUV, DUV Wide Field Angle Waveplate