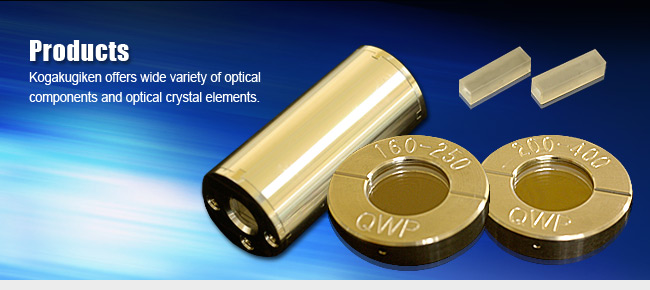 Kogakugiken's products have a good reception from customers in the world.
Also we offer wide variety of optical components by deferent materials, experimental technologies.
Our product lineups are UV waveplates, UV polarizers and UV Nonlinear optical crystals.
For specific applications, we have recently produced large aperture products by an integration of mister's technique and measuring technology.








Upsizing of nonlinear crystal is one of the effective approach to the generation of high-quality, high-power ultraviolet light. Since the beginning of development of CLBO crystal, we have processed this crystal.

Large Aperture CLBO crystal and
LBO crystal